Getting a Property Insurance Quote In New York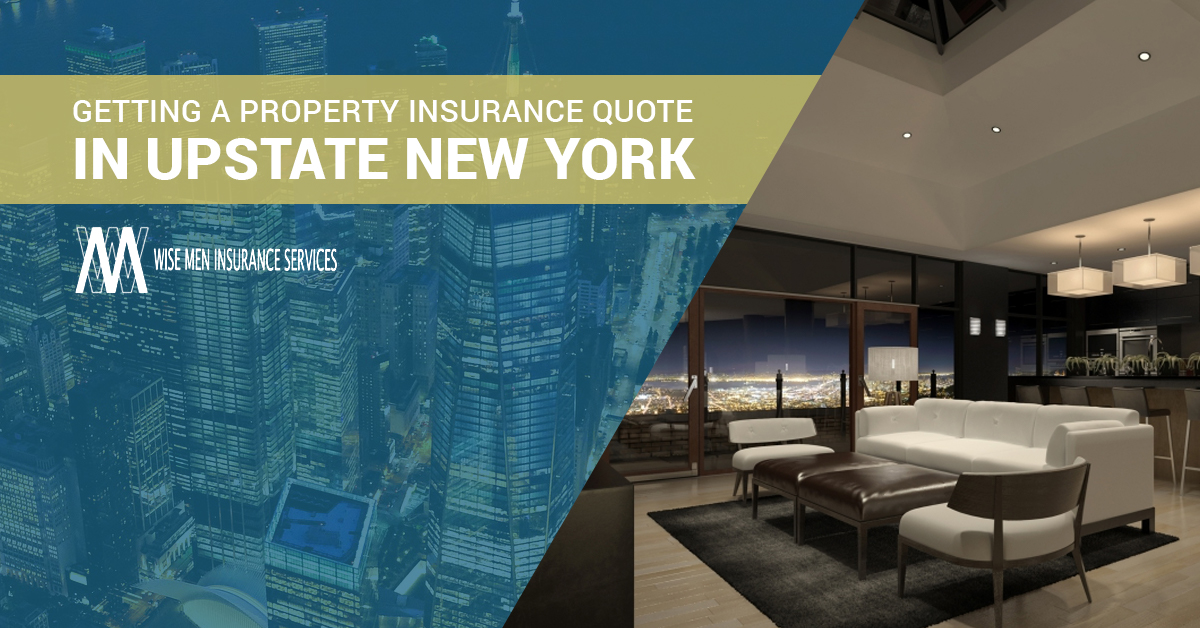 Home: It's so much more than just a house. While the physical materials that provide shelter from the elements are very important, as are your appliances, utility connections, and belongings inside of the house, it's really the people inside of the house that make a house a home. As a place where childhood memories were formed, relationships were developed and good times were had, a home is a special place that truly captures the essence of what it means to be human: loving one another, growing up, making mistakes, and riding out this wild ride that we call life.
Protecting Your Place Of Living Starts With An Upstate New York Property Insurance Quote
A borderline philosophical lecture aside, and on a more pragmatic note, you'll want to do everything in your power to protect this tangible (and yet intangible) asset. Whether you've just closed on your first house as a brand new homeowner or you're renting an apartment with valuable items inside, it pays to be prepared for whatever life throws at you.
That's why Wise Men Insurance Services offers seasoned property insurance services in Upstate New York, specifically in Putnam, Orange, Dutchess and Rockland Counties. With the security of knowing that your valuable items and structure of your home itself is financially protected in the event of a natural disaster, burglary or some other wrongdoing, you can rest easy…in your insured home!
Find out how you can get a killer deal on your homeowners insurance policy via our New York State insurance brokers by getting a property insurance quote today! As always, feel free to get in touch with Wise Men Insurance Services with any questions about how we can help you insure your property.
Avoiding a Nightmare Situation With Your New York Property
Accidents typically strike when we least expect them. Of course, we have no actual control over when sudden, unplanned events occur, so the best that you can really do as a homeowner, renter or landlord is financially prepare yourself. In the case of natural disasters like sudden and extreme snowfall caving in a roof or rapid rainfall flooding a basement, you can be reactive in those situations by knowing what to do in the way of natural disaster mitigation.
There's Plenty To Be Concerned About As It Is
Really, when you think about all of the upkeep that goes into maintaining a house, let alone keeping it clean and up to code in light of the HOA, the last thing you want to think about is how you should have insured your home when a disaster or an accident strikes. By starting with an affordable property insurance quote from our Upstate New York property insurance experts, we'll match you with the right policy, taking the stress and worry off your back. Focus on what really matters in life—enjoying time with family, friends, and living a happy, healthy life devoid of insurance concerns.
Get a Property Insurance Quote From Wise Men Insurance To Get Started
Talk to our insurance agents in Upstate New York today to find out how we can help protect and secure your home, apartment, condo or even your office, storefront or warehouse. It's good to expect the best, but it pays to be protected and prepared for the worst. Get started with an affordable property insurance quote today!